Splinterlands is a decentralized collectible card game built on blockchain technology. It is similar in concept to games like Magic the Gathering and Hearthstone where you build up a collection of cards, which all have various different stats and abilities, and use them to battle other players in skill-based matches. By using blockchain technology, players can own their digital cards, and can trade and sell them freely just as if they were physical cards, without the control of any centralized company or entity.
Splinterlands is similar trading card battle game similar to Gods Unchained, but it's come from very humble beginnings and has evolved into a really fun and exciting game.
The graphics aren't anywhere near the level of detail and sophistication of Gods Unchained, but the team behind Splinterlands haven't had the money thrown at them either. The team started with two guys who built what they could and paid others themselves to help build the game. It runs in your web browser (mobile hopefully coming soon) so you don't need to download anything.
The best thing about this game is the actual earning potential
How does Splinterlands work?
Okay, so basically the lands have been splintered into 7 elements :
Fire, Water, Earth, Life, Death, Dragon and Neutral.
Your cards are divided into these elements. You need to collect a summoner (I think the beginner pack ensures you have a basic summoner from Fire, Water, Earth, Life & Death) before you can field a deck of an element.
Splinterlands is a play-to-earn tactical trading card game on the Hive blockchain. After buying a $10 Summoner's Book, players get access to the play-to-earn mechanics of the game. They start out with a basic set of cards and are ready to battle. At the time of writing, Splinterlands has tens of thousands of players per day, all trying to make the most of their time playing the game and earning tokens.
Splinterlands offers a variety of in-game activities for players to participate in and earn rewards daily. There are several forms of gameplay including quests, ranked play and tournaments. 
Players participate in the game on many different levels to earn card packs, rarity, magic potions and the most unique item which is Dark Energy (digital currency which is used to buy items from the in-game shop). Players in Splinterlands can combine cards to upgrade their levels, rent cards to other players or convert their cards to various cryptocurrencies. 
How to start playing Splinterlands!?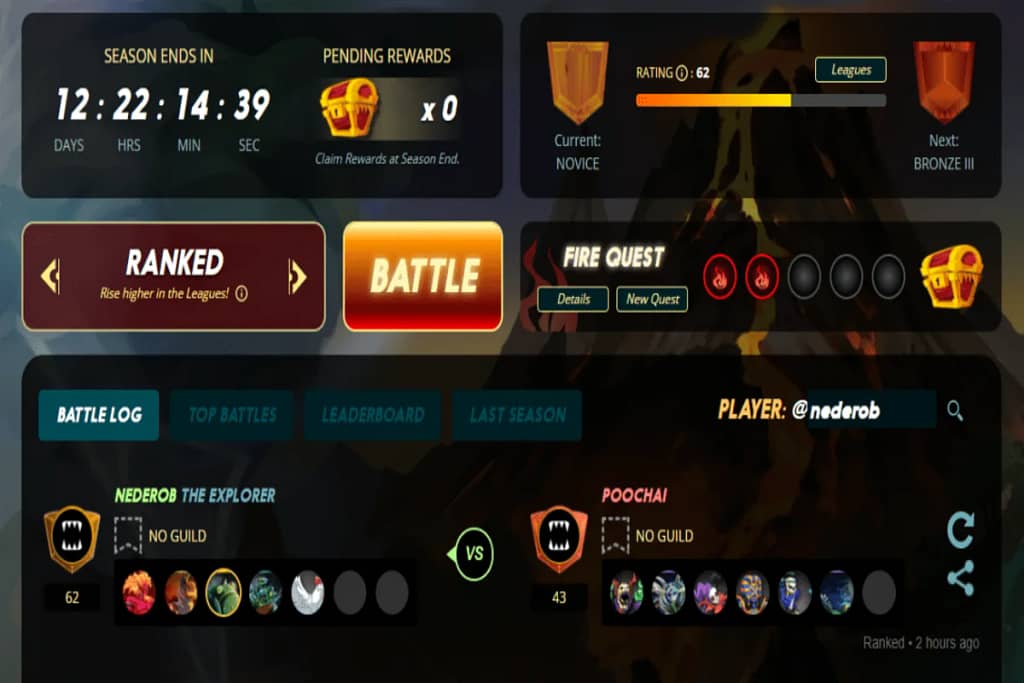 Create an account, or log in via a web browser extension wallet like MetaMask.
Once you've created an account and are logged in, you can click the "Play Now" button. Followed by the "Battle" button on the next page.
The Splinterlands battle system will then find an opponent with a similar skill or experience as you.
When an opponent has been found, the pop-up will tell you the limitations of the battle. For example, if you'll be able to play with only certain types of cards, and of course the amount of Mana points you can spend for this battle.
Click "Create Team"
Now you will need to create a team, within the time limit and using up to the maximum amount of Mana points stated at the top left. Combining cards in a tactical way benefits your decks' performance.
When both players are ready, the battle begins. From this point on you don't have any influence. Gamers can either watch the battle unfold, or simply click to see the outcome. The winning player earns DEC tokens and gains experience points, the losing players loses some experience points.
 
The more you win, the higher your rank will become. Through leveling up and by completing quests, players can earn chests. These chests contain cards, credits, or DEC. They can then upgrade existing cards by combining them. The stronger your card collection, the higher the maximum level is that you can reach. Additionally, your card collection boosts your power rank, which improves your League ranking. The higher players climb the competitive ladders, the more rewards they can collect.
How to earn tokens through Splinterlands
There are various methods to make the most of your Splinterlands experience. Ultimately there are three types of currencies circulating in the ecosystem: Credits, DEC, and SplinterShards (SPS).
Credits – an in-game currency that players can use to buy card packs or spend on the open marketplace.
DEC tokens – Earned through competitive gameplay, usable to purchase exclusive items and rarer card packs. Players also use DEC to rent cards.
SPS tokens – the governance token of the Splinterlands ecosystem. Currently you earn SPS for every NFT or DEF token you own. The more you own, the rarer your items are, the more SPS you will receive. Ultimately SPS will have governance functionalities, but those aren't active yet. For now players can use the token to enter special tournaments. Players can also stake SPS in-game and claim passive income.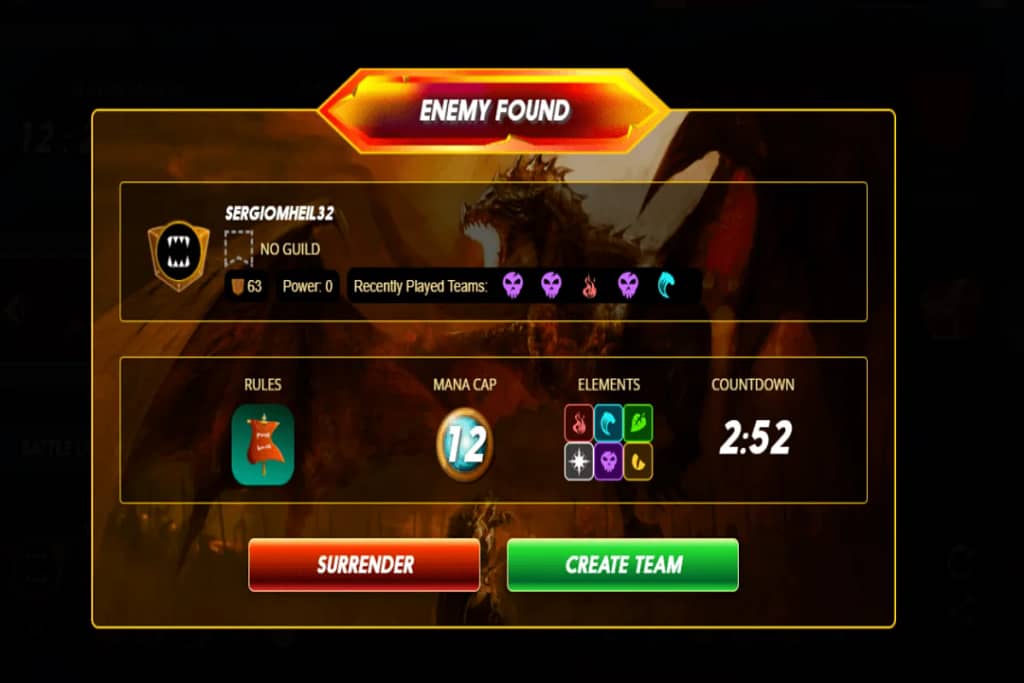 Complete your daily quests, every day, and claim those rewards. You will need five victories with a certain type of hero character (called a Splinter). This could take you anywhere between 10 minutes and up to approximately 45 minutes per day, depending on your tactical skills.
Join competitive battles to earn DEC, and level up your account. Always try to reach the highest league possible. This will be Bronze 3 at first, followed by Bronze 2, all the way up to Silver, Gold etc.
As you win rewards and receive cards, your account value will increase. Players with lots of cards will automatically earn a bigger, daily SPS airdrop. This airdrop will continue until August 2022.
Splinterlands is relatively cheaper in terms of on how much money you need to start compared to established NFT games such as Axie Infinity or Plant vs Undead. But just because it only costs 10 USD to buy a Spellbook doesn't mean playing it is such a walk in the park.
If you want to earn high rewards then you need to climb up in the rank leaderboards or invest more so you can buy or rent cards to increase your chances of winning. And from my personal experience, it is easier said than done. The game requires broad knowledge about the cards, stats, abilities, and the battle field. You must spare extra time into mastering those to achieve dominance in the game.